Our Vista CA Plumbing Service Does it All!

Our company offers several Vista, California plumbing services in the area. A detailed list of some of these services is below.

Residential plumbing
Single family plumbing
Multi family plumbing
Commercial plumbing
Retail plumbing
Office plumbing
Industrial plumbing
Unclogging services
Pipe repairs
Plumbing leak repairs
Installation of new plumbing fixtures
Bathroom remodeling consultations
Kitchen remodeling consultations
Residential well repairs
Septic tank repairs
Reverse osmosis system installation
Water purification filter installations
Water-saving plumbing repairs and installations
Irrigation plumbing consultations
Drainage consultations and installations
Coding consultations
Renovation plumbing services

The above are just some of the many varied services we offer. If you are experiencing an issue that is not listed above, we may still be able to help you. Just give one of our dedicated customer representatives a call, and they will connect you with one of our plumbing specialists. We specialize in plumbing problem solving, and we are willing to take on some of the toughest plumbing issues in Vista, California.
100% Satisfaction Guaranteed

Next time you're searching for a Vista plumber, keep our long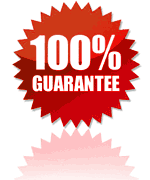 list of services and our commitment to your satisfaction in mind. Whether you're suffering from a leaky faucet, a backed-up septic tank, or a toilet that just won't flush, we are here to help. We know we have the most extensive service offerings of any plumbing service in Vista, and we are proud of it. Each of our plumbers is trained in this long list of commonly requested services.

We take our service offerings very seriously. We only provide the best quality work when it comes to our services, no matter what service we are completing. If you want to make sure that your Vista, California home has the best plumbing around, then you need to call us today. There is no better plumbing service in Vista, California.