Scary Plumbing Problems? Call Our Vista Plumbing Pros Today!

Have a plumbing problem? Not sure what to do?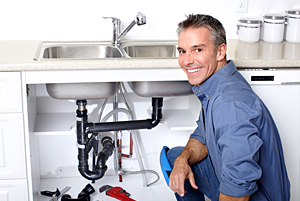 Give us a call. As the best plumbing service in Vista, CA, we are able to handle any and all of your plumbing needs. All of our plumbers have years of hands-on experience tackling some of the toughest plumbing problems in the state. From clogged toilets to broken pipes, and everything in-between, we've seen it all. Have a strange or embarrassing plumbing problem? We've probably seen it before. You'd be surprised at the kind of things that get flushed down people's toilets. Everyone has a plumbing horror story, and we want to make that experience not as scary.
Customer Service is Job #1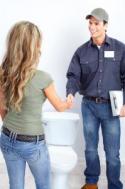 We're great people to help not only because of our experience, but also because of our dedication to customer service. We understand that no one wants to deal with a plumbing problem and that some plumbing problems can be extremely stressful. We have a team of customer service representatives ready and waiting to take your call and begin helping you with your problem. All of our plumbers are also experienced in customer service and know how to help defuse stressful situations that may come about as a result of a plumbing mishap.

Quality Plumbing at a Price You Can Afford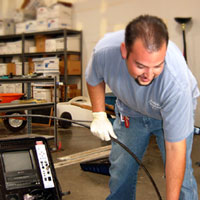 As part of our dedication to our customers, we are resolved to keep our prices fair. You will never need to worry about breaking the bank when you use our plumbing services. So often nowadays you hear about plumbers who are charging outrageous amounts for their services - well, that's not us. We have families too, and we understand what it's like to be faced with an unexpected major expense. As such, we try to keep our prices at a level that the average family will find affordable. We understand you don't want to spend money on something boring like a plumber, as you'd rather not have plumbing problems and use your money for something fun like a vacation instead, but you are in great need of our services when a plumbing fixture breaks. We know where you're coming from, and trust us, we'd rather be on a vacation than doing our job, but we take pride in our work and like knowing that we're helping you.
Our Plumbers In Vista Fix it Right The First time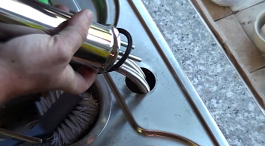 As part of this pride, we make sure that all of our work is up to par with the highest quality standards in the plumbing industry today. We want to fix it right the first time, every time. You'll know our handiwork will last for a long time, leaving you free of worries about your plumbing. Don't settle for less than the best quality. Call us, your experienced Vista plumbing solution, whenever you have a plumbing question, problem, or concern. We'll be happy to help you however we can.